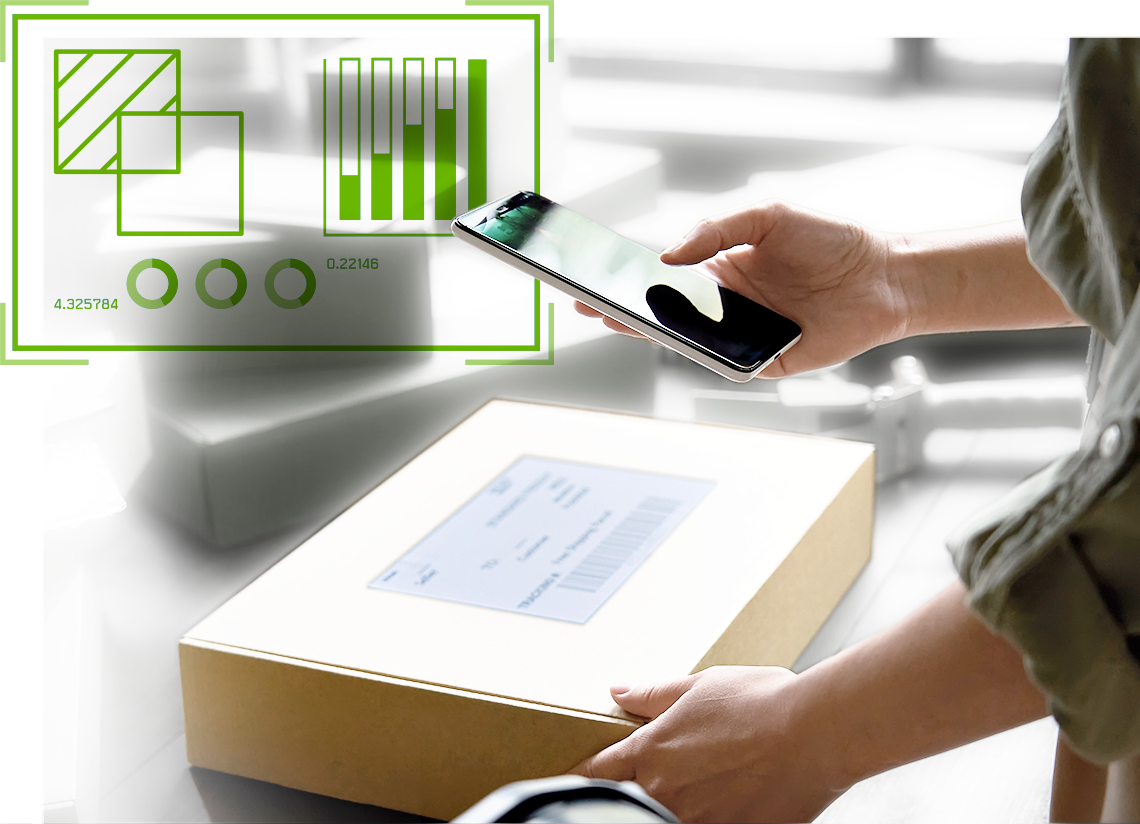 You are looking for individual technical solutions at the highest level of quality?
A wide range of industries

packaging industry – barrier coating on paper
label industry - labels
thermo-paper and
further industries with special coating requirements
A wide range of web widths and web speeds,

from 300 mm to over 3.000 mm,
from 1 m/min to 1,200 m/min.
For more than 70 years we support our customers in the development and implementation of individual technical solutions in the field of Coating and Converting, also in the paper finishing – from the conception via detailed tests in our laboratories, the manufacturing and assembly up to the modifications of existing lines.
More than 70 different coating processes which we can also apply in our laboratories form the basis for designing optimal processes that focus on maximum reliability, precision and the avoidance of rejects and are designed optimally for the industrial 24/7 continuous use.
An efficient, energy saving and pinpoint drying//crosslinking is an essential part of the coating lines. Thermal drying processes with lowest tolerances, also supported by IR technology and remoistening, form the basis for products at the highest level of quality.
We know the high demands on technology and process. Polytype Converting® is specialized in meeting your quality expectations 100 per cent. We can provide complete turnkey packages from a single source as well as integration solutions.
More than 70 different coating processes which we can also apply in our laboratories form the basis for designing optimal processes that focus on maximum reliability, precision and the avoidance of rejects and are designed for the industrial 24/7 continuous industrial use. Whether it is inline or offline processes, siliconizing, primer/top coating or laminating, we support you from start to finish and are even able to assist with lab equipment for sampling.
Highest flexibility is made possible by using 'state-of-the-art' trolley technology. With different quick-change coating trolleys, you benefit from short downtimes and fast product changes, as well as versatile coating techniques at the same position in the line.
Line concepts can also be designed in such a way that offline lines can easily be retrofitted to an inline line at low cost.
With the multilayer curtain coater, several layers of different coatings can be applied simultaneously at one coating position without mixing and with the lowest tolerances. Due to the very low tolerances in the application weights, not only material costs can be saved directly, but there are also positive effects in the downstream processes that reduce waste and increase efficiency.
EXamplary COATING TECHNOLOGIES:
5-roll coater
Multi roll coater
Multilayer Curtain coating
Slot die coating
Hot melt coating
Reverse engraving with pressurized chamber doctor (AGS®, PGS®)
Reverse engraving with 2-chamber pressurized chamber doctor for foam minimization (AsGS 2500S System BASF®)
An efficient, energy saving and pinpoint drying is an essential part of the coating lines. Thermal drying processes with optimum heat transfer and lowest tolerances, also supported by IR technology as well as UV crosslinking, form the basis for products at the highest level of quality. Remoistening with steam or water makes it possible to get the moisture that escaped during the drying process back into the paper. This is necessary for the paper web to have a perfect flatness for further processing.
Precise simulations of the drying process, supplemented by tests in our laboratories in Switzerland and Germany, if necessary, ensure the precise design of the dryers for your products. Uniform drying results that are gentle on the product are ensured over the entire width and length.
A wide variety of dryer and nozzle concepts are realized in all performance and size classes - from nozzle-type air recirculation dryers and cleanroom dryers to floatation dryers with special floatation nozzle technology. Different temperatures above and below the paper web and large recirculating air volumes are also possible. The web guiding is carried out either by floating nozzles, Vacutex® or with idler rollers. All nozzle variants can also be integrated in our Speed-Star® drying systems, which ensure absolute uniformity of the drying processes thanks to their patented air circulation system.
The moisture of paper webs can also be measured in the dryer to effectively prevent over-drying.
You can always rely on the performance of your lines: You achieve high effectiveness through state-of-the-art high-performance components with gentle web transport at the same time - even with low web tensions. Scratching sensitive material webs in the dryer is efficiently avoided.
With working widths from 300 to 3,000 millimeters, all industrial production speeds are possible. In addition, dryers from Polytype Converting® offer good accessibility and are easy to clean.
You are free to determine the energy source of your drying lines when placing the order. In many factories, gas is the preferred energy source. Oil, steam or electric heating systems are also frequently used for heating. The exhaust air produced in the process can be used for energy recovery by a specially calculated system of heat exchangers and is thus part of the CO2 reduction process of your company.
EXamplary DRYING TECHNOLOGIES:
Speed-Star® air recirculation system
Easy Clean® for easy cleaning
Vacutex® nozzle system
Floating nozzle system for contactless drying
Roller dryer
External and internal recirculation
Separate top and bottom air systems
Recirculating air cooling zones
The correct moisture in the paper and a corresponding moisture profile are indispensable for flatness and, in conjunction with the tolerance of coating, decisive for the quality of the product. Thus, humidifiers are an essential part of a paper coating line.
Polytype Converting® FLUIDEX® steam humidifiers increase the moisture content and equalize moisture differences across the width of the paper web. Treated steam penetrates the paper via capillary effect and is trapped there by rapid cooling of the web. Further processing of the paper can take place immediately.
The FLUIDEX® system is completely made of stainless steel and is available in versions for single-sided and double-sided moistening. A vacuum system at the inlet ensures that no steam escapes on the outlet side. There are no effects caused by condensate on other machine parts.
The Polytype Converting® humidifier portfolio is complemented by systems with hydrophilic rollers and different variants of spray humidification, with which, in cooperation with our partners, the optimum moistening of your products can be guaranteed.
EXaMPLes of HUMIDIFICATION TECHNOLOGIES:
Fluidex® steam humidification, single-sided or double-sided
Hydrophilic rollers
Spray humidifiers with and without profiling
Outstanding products require the highest winding quality. Polytype Converting® ensures this winding quality for a wide range of materials, not only for papers, but also for films and laminates, for example. This is achieved, among others, by programmable and precisely adjustable web tensions and uniform contact pressure forces. The possibility of splicing from both winding directions gives you maximum flexibility. The processing of 3" and 6" cores with winding shaft or without axle, is also part of our standard.
Right from the start, we focus on the greatest possible material protection when designing your lines: for the lowest possible load on your products and minimum losses.
With working widths of 300 to 3,000 millimeters, roll diameters of up to 1,800 millimeters and roll weights of up to 5,000 kg, production speeds of up to 1,200 m/min. have been achieved for Polytype Converting lines in the market.
EXamplary WINDING TECHNOLOGIES:
Turret winders for continuous line operation
Shaftless winders and winders with winding shaft
Flying splice devices
Pneumatic or motorized impact knife
Circulating knife chain, rotary knife, lay-on without turning the material down (rewinder)
Residual length optimization (unwinder)
Automatic loading and unloading of the material rolls
Contact and circumferential rewinder for surface/tension-sensitive papers and films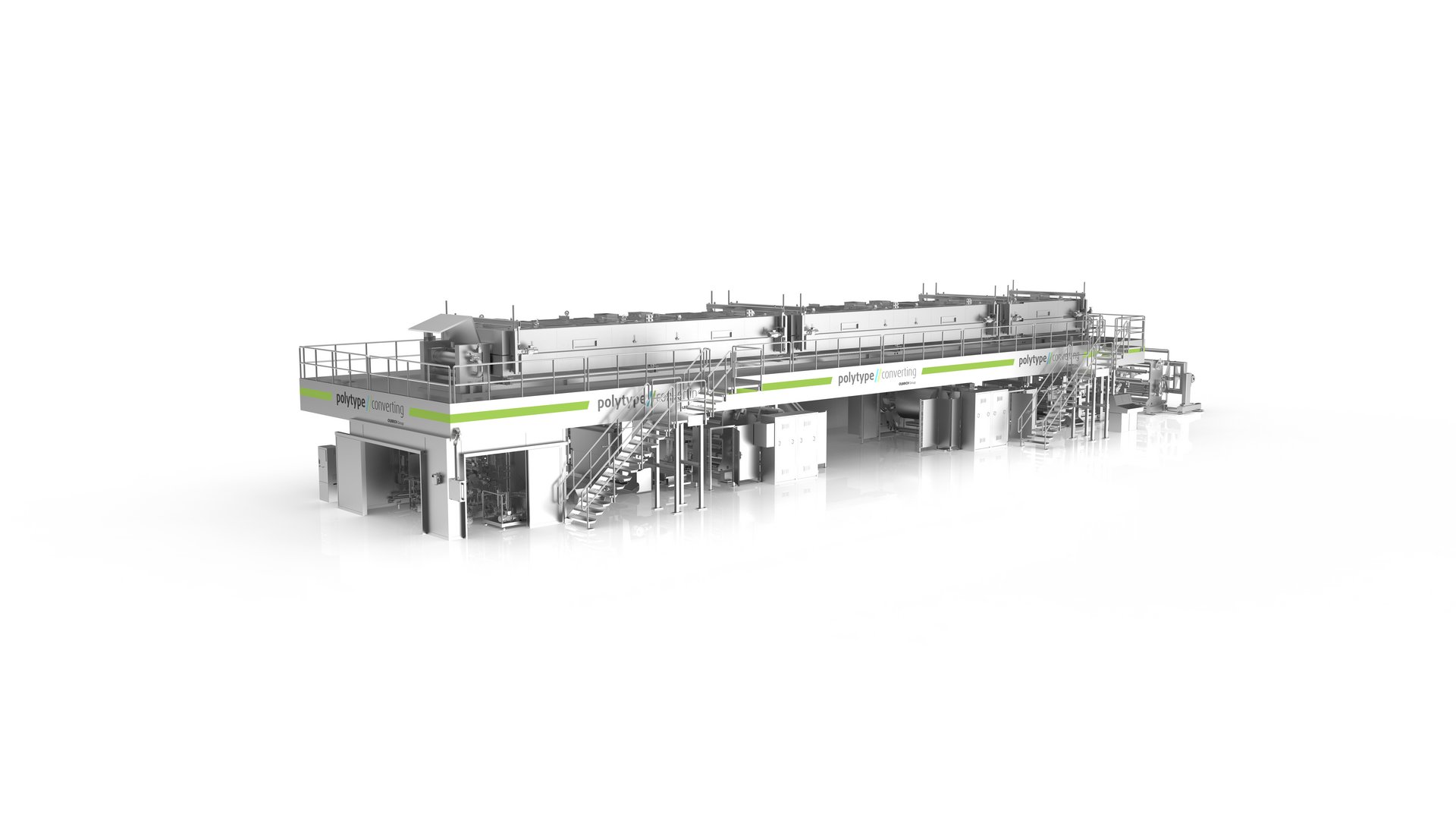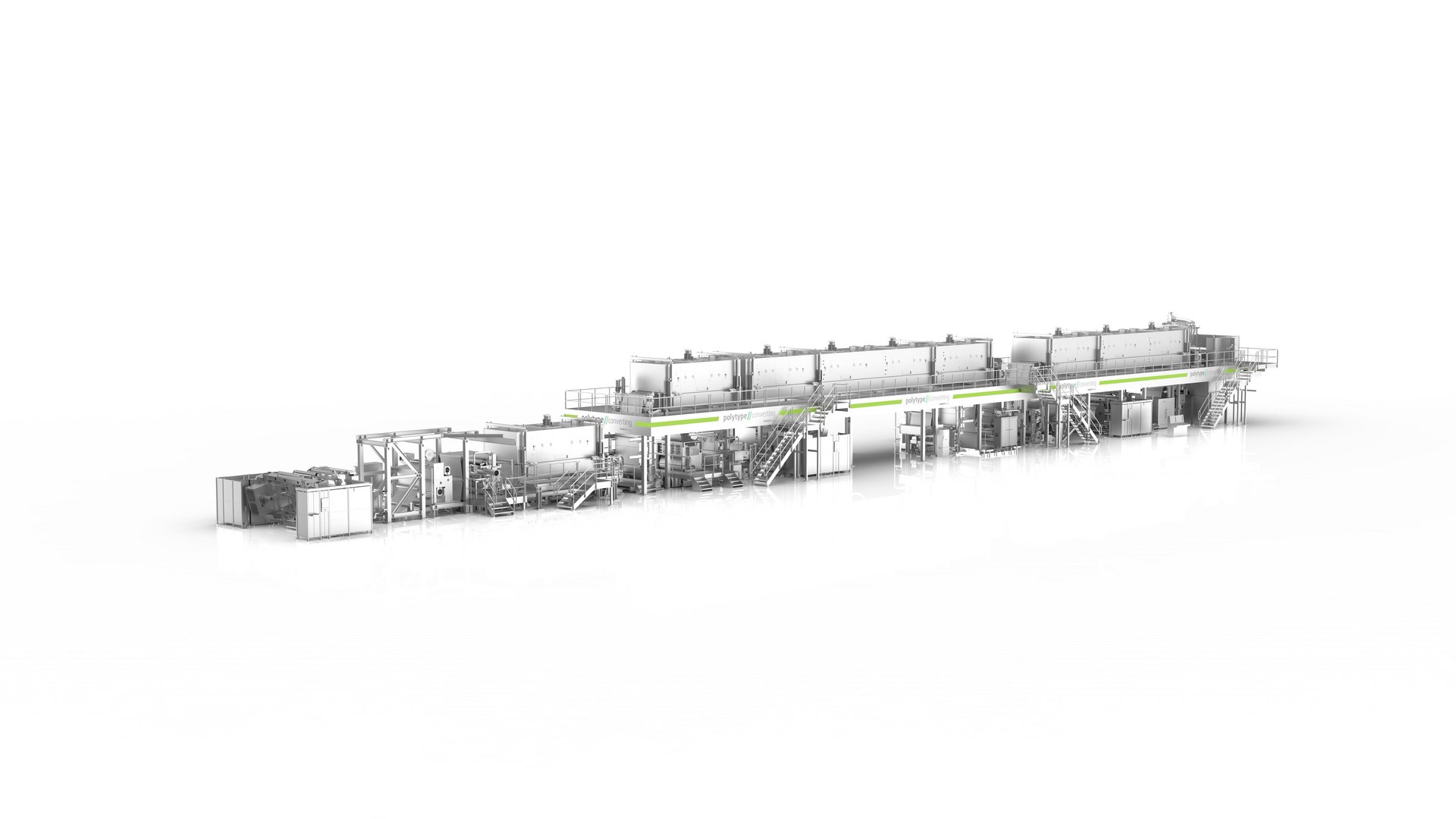 Leistungen im Full-Service-Paket
In sechs sorgfältig aufeinander abgestimmten Schritten realisieren wir Ihr individuelles Maschinenbau-Projekt: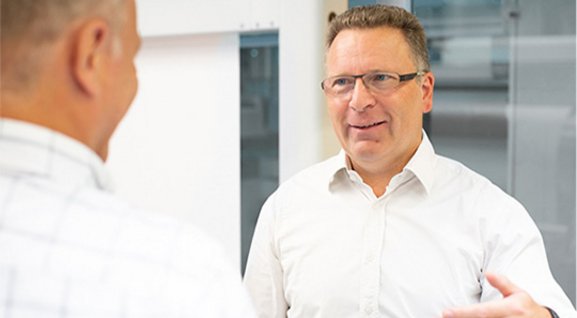 The technical centre is Polytype Converting® innovation centre: This is where we develop innovative processes and new product ideas.
Dirk Robeling, Head of the Technical Centre